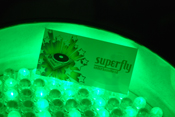 Superfly Entertainment has been producing extravagant events since 2000. Superfly Entertainment is your one-stop-shop for everything entertainment! With a unique and innovative approach to every event, Superfly produces events of all budgets and calibers. Superfly's services include entertainment, production, party extras and event management.

No request is too complex or too simple for Superfly Entertainment. Priding ourselves on offering all clients a stress-free and memorable experience, Superfly clients receive the best service the industry has to offer. Every event is distinctive and inimitable and at Superfly we ensure that each event is a true representation of you and your family. We make dreams a reality, one event at a time.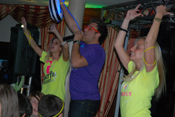 With a roster second to none, the Superfly Team is guaranteed to offer a supreme level of event entertainment. The fundamental success of your event is dependent on the entertainment. Superfly Entertainment ensures that all staff have a common goal; to make your event as successful and memorable as possible. Superfly Entertainment offers emcees, disc jockeys, dancers, singers, performers and much more. Want to meet this amazing crew? Click "our team" and join our world.

Superfly Entertainment also specializes in production and party extras. As technology is rapidly changing, it is essential to stay current with all production needs. Superfly Entertainment is constantly updating their production equipment to ensure all clients have the highest-end production at their event. Superfly offers sound, lighting, staging and video services for all budgets and needs with the industry's best technicians. Please visit "services" for a more detailed look at Superfly Entertainment's production and services.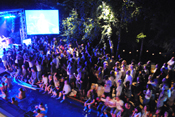 Although, the planning of an event can seem stressful and tedious, with the assistance of experienced professionals at Superfly Entertainment, the burden is lifted off your shoulders. Superfly Entertainment can assist in all aspects of the event including design, décor, venue selection, photography, videography, budgeting, furniture, contract negotiation and much more.

Interested in what other people are saying? Check out some of our testimonials.

Now, don't be shy! Explore our website and contact us to get creative and ensure your event is unique and in the proper hands.